Exhibition Name: the 24th China (Shenzhen) International Gifts, crafts, clocks and household products exhibition
Exhibition date: April 25-28, 2016
Venue: Shenzhen Convention and Exhibition Center
Booth No.: 4c19-21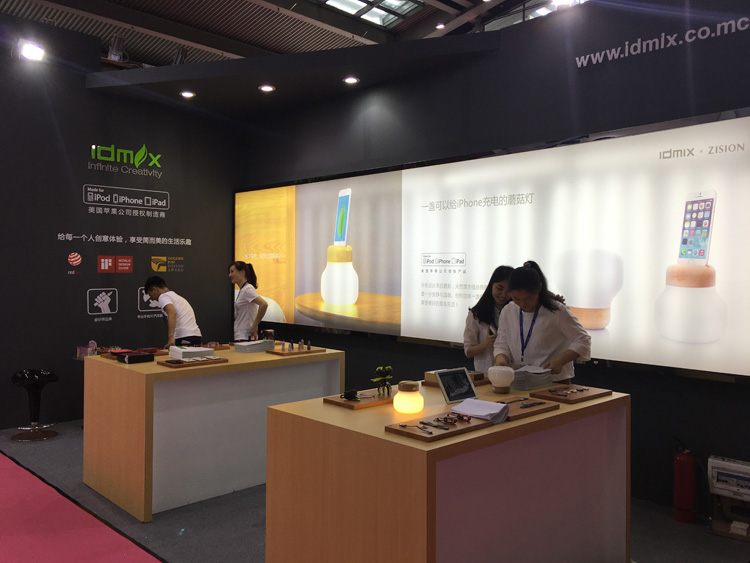 18 square meter hardbound travel wins the favor of many high-quality partners
In the past two years, the gift market has been weak, many old exhibitors have not come, and new exhibitors choose standard clothes provided by the exhibitor in order to reduce costs. Idmix designer brand, original and practical product positioning have great confidence in this gift show. Choosing hardcover increased marketing costs, but the show exceeded expectations.
We have attracted famous customers including Zhou Dafu, Jingdong, Taobao, Tencent, etc. to idmix booth to learn about the new creative products launched this year and purchase samples to test and evaluate, indicating great cooperation intention! The product positioning of "original design, simple and practical" is exactly the most accurate expression of the current demand point for gift market users.
When the marketing director of idmix introduces the original and practical product performance characteristics of idmix to users, many users will listen carefully, and there are many purchasing personnel of gift companies who directly purchase samples to prepare for the project recommendation this year.
Exhibition products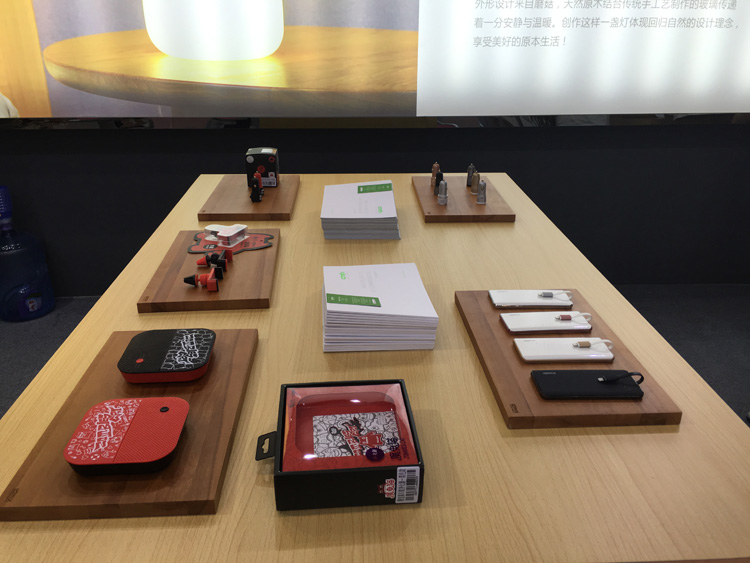 A mushroom lamp that can charge iPhone
Inspired by mushrooms, this innovative lamp is named mushroom lamp. It adopts Australian maple and pure hand blown glass lampshade to show the delicacy and delicacy of the product. The prominent theme of "put down your mobile phone and enjoy the beauty of the moment" has attracted many users and recognized it as a very suitable product for gift recommendation.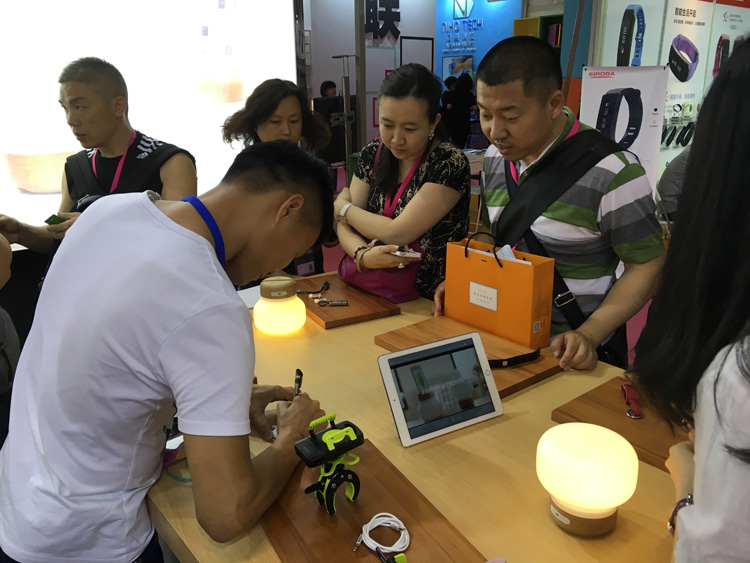 L04s, l07, L10, the new darling of mobile phone U-disk series gift market
In the era of PC, data copying, data carrying and data interactive USB flash disk have done almost all the work; while in the era of mobile Internet, smart phones have changed people's life style, and data transmission and reading methods have changed quietly. Idmix design team for the new era of data creation, create a new era of mobile phone U disk series, looking forward to bringing different experiences to users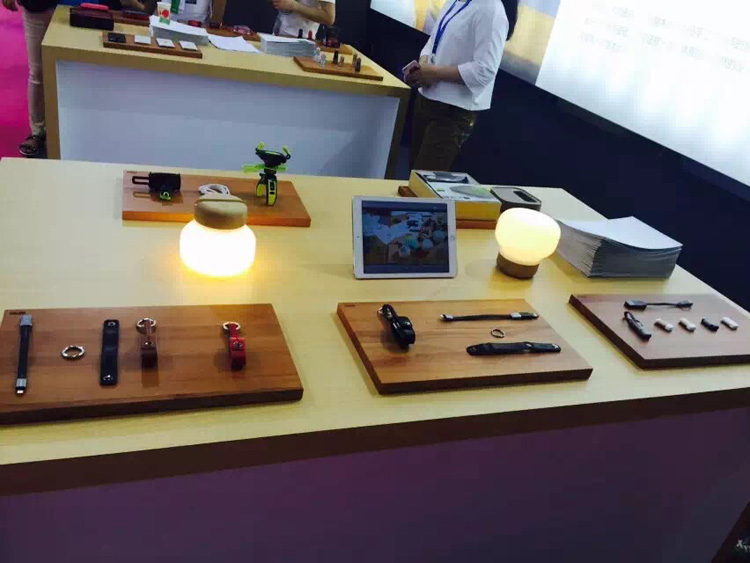 The exhibition lasted for 4 days. Idmix's team stood up for 4 days and received more than 1000 visitors. Full of creativity, simple and practical products make the visiting customers dizzy, full of harvest and return with full load. Even a purchasing manager of a gift company said, "I've finished shopping in hall 1-9, but your products make my eyes bright!"
No matter how weak the market, adhere to original design, adhere to simple and practical product development to inject the original power into the market, rekindle the expectation and passion of the gift market for no good gifts!